Meet Dr. Jason Granger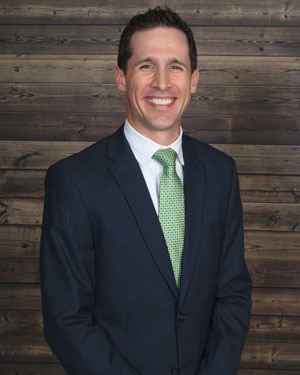 Discovering a Better Option
As a young child growing up in North Carolina with a love of sports, Dr. Granger developed a childhood condition known as 'ADHD'. He was hyper, unable to focus or learn at the same pace as his peers. Sometimes, he even wet the bed at night. He was embarrassed and falling behind in school, so doctors gave him a pill to take every day.
It suppressed his appetite and hindered his ability to participate in sports. He was told he may need this medication for the rest of his life. Then, Dr. Granger's mother brought him to a chiropractor seeking a better solution.
"I got relief, and after the first adjustment, I stopped wetting the bed. With continued care, my body began to adapt, my ability to concentrate on my schoolwork became much easier, and I stopped taking medication." Dr. Granger went on to graduate at the top of his class in high school, college and chiropractic school!
I love seeing how chiropractic can change lives."

Receiving an Education in Chiropractic and Athletic Training
Dr. Granger attended the University of Central Florida, graduating Cum Laude with a Bachelor of Science in Athletic Training and a minor in Fitness. He is a certified athletic trainer and worked with Division I athletes in soccer, football, basketball, and softball at both UCF and Rollins College along with high school-level football players.
He then went on to Palmer College of Chiropractic in Port Orange, Florida. During his time there, Dr. Granger studied and mastered several chiropractic techniques. It was a seminar he attended after his first year, however, that steered the direction his future practice would take.
Finding an Effective Technique for All Ages
It was the gentle yet specific approach and great results he saw from NUCCA chiropractic care that led Dr. Granger to ultimately pursue this approach. "I began to understand that chiropractic facilitates the body's ability to heal itself. The problem is not always where the source of pain is located. Chiropractic goes beyond helping discomfort and gives people the ability to stay well with the body functioning at its highest levels."
He has gone on to pursue Board Certification in NUCCA and is currently Level II Certified, 1 of only 3 doctors in the state of Florida to achieve this qualification.
Staying Up-to-Date to Provide Modern Solutions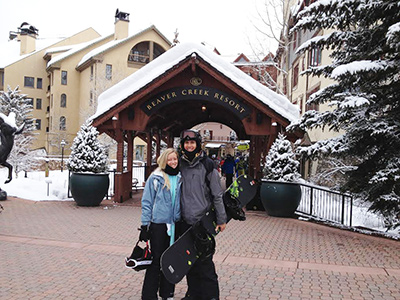 It is important to Dr. Granger that he stays up-to-date on the latest developments in NUCCA chiropractic care. Attending two seminars each year allows him to continually refine his technique and hone his craft. Additionally, he travels to conferences on a variety of other chiropractic and health related topics, ensuring top-notch care for our patients.
He has also served on multiple mission trips to Nicaragua and the Dominican Republic.
Dr. Granger is a member of:
National Upper Cervical Chiropractic Association
Florida Chiropractic Society
The Davie-Cooper City Chamber of Commerce
The International Chiropractic Association
He also supports Wounded Warrior Project® and the Red Circle Foundation.
Enjoying Family Time and Building Thrive Spinal Care
Any spare time that isn't committed to building his practice is spent with Dr. Granger's family, including his wife, Jenn who was born and raised in Cooper City. Together, they enjoy travel, sporting events and country music concerts. When weather permits, they try their hand at skiing and snowboarding.
Attend one of our health and wellness workshops to discover more! Contact us today to find out when our next event is being held. Same-day appointments are available if you would like to start your journey to better health immediately.
---
Thrive Spinal Care | Cooper City Chiropractor Dr. Jason Granger | (954) 533-1977